Key People
Edward Harris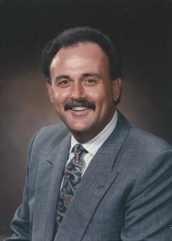 Edward excels at determining the right strategy based on facts. While working at Ketchum and Y&R, Edward learned an innovative process for strategy development and during his long career has constantly worked to improve that process. He believes that applying the essence of Entrepreneurship throughout PriMarc's business processes allows the account team to implement programs that create a positive impact on the client's brand and sales efforts. Part of this responsibility includes developing and implementing processes that mirror the client's needs. This includes assembling the "right" account team, each bringing their individual discipline, but when working together, creates a synergism that aids in the development of the preferred strategy. This strategy then supports all deliverables deemed best to communicate with the client's markets, customers, and potential customers. Edward's business acumen helps him better understand the clients business, its processes and marketing needs. A firm believer in research, Edward has implemented many studies that have guided clients to grow their brand; open new markets and grow market share. His work experience includes Financial, Consumer, Medical and Business to Business products and services. Edward's education includes Graduate Studies – Wharton Business School, University of Pennsylvania, his undergraduate Studies were at – The University of Houston.


Dave Rogers


Dave is a national and international award winning art director, creative director, and designer. He has won his share of gold, silver and bronze. As a young pup art director, his work hung in the New York Art Director's Club and won a 1st place national Addy. His album design work has been nominated for packaging at the Grammy's and won several Dove Awards. During his 35+ year career, he has worked for a billion dollar ad agency and small to mid-sized ones, holding the position of vice president/ creative director in two of those. Through it all, he considers himself lucky to have worked alongside some very talented folks. He believes some of their intense love for creativity and business acumen rubbed off on him, making him a better creative director. Along the way, he has made good friends and hopes their lives and businesses are richer as a result of having worked together. Dave graduated from the University of Houston with a BFA with an emphasis on Graphic Design.


Tiffany Hobson



As a forward thinker, Tiffany identifies opportunities required by a thought leader. It's this innovative thinking that has led to successful implementation of communications strategies and key programs for a diverse client base. She is a strategically minded marketing and communications leader who understands how to manage the delicate balance of strategy and creativity to meet client objectives. Tiffany possesses a keen understanding of business and a methodical approach to marketing with a relentless drive to deliver results. Through her professional career, travel opportunities and personal experiences, she has seen the strength and power diversity brings. It sparks new ideas, pushes innovation and continues to evolve the manner in which we engage with brands and one another. Tiffany's experience includes both B2C and B2B markets and has worked internationally and domestically, developing internal and external communication strategies for a variety of clients. Tiffany obtained her Master of Business Administration, in International Business & Marketing from the University of South Dakota and received a Bachelor of Arts Degree in Political Science from the University of Texas at Arlington.


Sonia Jones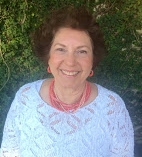 Sonia is a veteran of the advertising business with over 35 years of experience. Experienced in media planning, negotiation and placement, she has served as the associate general manager and member of the executive committee at her two previous agencies. Her big picture thinking brings value to our clients. With an extensive background in consumer services and products, public service, medical, financial, and Business to Business, she brings diverse thinking that leads to media strategies that delivers an ROI to our clients. Having worked with agencies such as Young & Rubicam and Ketchum, to small and medium sized companies, she has honed her expertise over her career to develop integrated strategies that engage the target at all touch points. Her experience is diverse, including Financial, Consumer, and Business to Business products and services. Sonia's media expertise includes Television, Radio, Print, Outdoor, Direct Response and Online/Digital.


Woody Rae Forrieter


Woody has a background in media, sales and marketing. In radio and television he developed skills to extract the essence of a narrative and communicate it quickly and clearly. In sales he developed the ability to view concepts from the customer's perspective. And in marketing he successfully combined those proficiencies to create messages that remain firmly fixed in the minds of customers and prospects. Over the past two decades Woody has provided marketing consultation to numerous U.S. and Canadian corporations, including Aker Kvaerner, Alliance Pipeline, Baker Hughes, CCS, Chevron, ConocoPhillips, Enerflex, Flint Energy, Fort Chicago, FOX-TEK, Grant Prideco, Halliburton, Hunting, KBR, KERN Partners, Red Deer College, Schlumberger, Security DBS, Smith International, Solvay, Tesco, Upside Engineering, Weatherford, Westeel, Willbros, Wood Group, and many others. Woody is a graduate of the Communications program at the British Columbia Institute of Technology, earned his Certified Business Communicator credentials from the Business Marketing Association, and is completing a psychology degree through Athabasca University. He is a past president of the Business Marketing Association Houston chapter.


Dave Cyphers

Dave is president of The Cyphers Agency and has led regional and national marketing campaigns for the last 19 years. He and his full time staff of 18 maintain clients across consumer, business-to-business and non-profit industries, with a focus on building superior brands and developing strategy-driven creative. Dave graduated in 1985 with a Journalism and Business degree from the University of Maryland.


Richard Ghiselin

Dick has more than 40 years of oil and gas industry marketing experience, and has led numerous marketing projects in various oil and gas centers worldwide. Since 1995, he has been affiliated with Hart Energy Publishing, starting as Publisher and Editorial Director of Petroleum Engineer International, now Hart's E&P. He has been a Senior Consultant with Qittitut Consulting, LLC, an international business growth strategy consultancy, since 2002. Dick has a BS in Mechanical Engineering from Texas A&M University, and has completed two post-graduate Marketing and Management courses at Columbia University. He is a Registered Professional Engineer (Texas) and a Certified Business Communicator.


Arnaud Dasprez

Arnaud is the founder and president of HexaGroup. He has many years of experience in Web and interactive development and is one of the most knowledge web development resources available. Arnaud holds an MBA from the Institut Européen des Affaires, College of Business Administration in Paris, France, and a Bachelors Degree in Science (Applied Maths & Physics).


Peter D. Mullins

Peter has been involved with the marketing/advertising industry for over twenty years. He has worked as an account executive for Pinne-Herbers Advertising, a business-to-business advertising agency in San Francisco; as an advertising sales representative with Penton Media on several of their magazines; and as an independent sales representative for two professional society based publications - Mechanical Engineering by the American Society of Mechanical Engineers (ASME) and Lighting Design and Application (LD+A) from the Illuminating Engineering Society of North America (IESNA). Peter has a business degree from San Diego State University and an MBA in Marketing from Golden Gate University in San Francisco.


David Pinnington

David has more than 35 years of experience in the oil and gas industry, with assignments in Europe, Africa, Middle East and Asia. Since 1993 he has been working as a consultant to the oilfield business and in 1998 established an LLC providing bilingual communication and IT services in France and overseas. David has a BSc(Eng) in Electrical Engineering from London University, and is a Registered Professional Engineer (MIEE) in the UK. He is currently based near Paris in France.